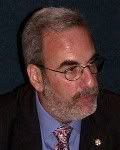 The MSN Encarta online dictionary provides a number of definitions for the word "sting."
The 8th definition for this word is as follows:
orchestrated swindle: an underhanded scheme, especially a carefully planned and orchestrated swindle ( slang )
In the film, "The Sting" Paul Newman and Robert Redford carried out a number of stings or swindles during the 1930′s in which they planned con men who targeted other con men who had previously swindled them.  In order to communicate with each other in the presence of their intended targets, they would rub the side of their nose to indicate "The con is on!"
In watching members of the administration and members of Congress who have been  pushing to pass Comprehensive Immigration Reform or other such legislative measures that would provide lawful status to potentially millions of illegal aliens whose true identities are unknown and unknowable I often think back to the team of Newman and Redford.
Rather than create an elaborate "boiler room" where they convince their targets- also known as their "marks" that they were betting on a horse race, these political leaders use deceptive language to confuse the issues and attempt to get over on the American citizens they are supposed to represent.
The artful use of language where immigration is concerned, goes back to the administration of President Jimmy Carter whose immigration commissioner ordered that employees of the former INS (Immigration and Naturalization Service) no longer use the term "Illegal Alien" to describe aliens illegally present in the United States!  The preferred term was "Undocumented Worker!"  (A term still favored by the open borders advocates to this very day.)
The term "Alien" as defined by the immigration laws of the United States is any person who is not a citizen or national of the United States.  No matter how you may chose to twist this definition- you will not find an insult in this definition.  Every other country on the face of this planet uses a comparable term to describe foreign nationals who are present within their borders.
The problem with the term "alien" is that it provides clarity- something that the open borders folks try to avoid at every opportunity, but then, who can blame them?  They know damned well that the law is not on their side, the facts are not on their side, commonsense and even morality are not on their side.  The only thing they can attempt to do is use deceptive language.  Every time they make their arguments, they know that they must create an illusion, much the way Redford and Newman did, if they are to have a hope of carrying out their swindle against the American people.
Most recently we were told that the DREAM Act would simply seek to help "young immigrants" who had done well in school and were the victims of mistakes made by their parents when their parents ran our nation's borders and dragged their young children along with them.  What a mistake!  We are talking about illegal aliens who ran our borders and evaded the inspections process that is designed to prevent the entry of aliens whose presence in our country would be detrimental to our citizens and/or our nation.
Among the categories of aliens who are to be excluded from the United States are aliens who have dangerous communicable diseases, aliens who are convicted felons, aliens who are war criminals, aliens who suffer serious mental illness and are prone to violence, aliens who have committed human rights violations, aliens involved in human trafficking, alien smuggling and narcotics smuggling and aliens who are involved in terrorism.
An alien who circumvents the inspections process may simply be seeking unlawful employment or may, in fact, have far more nefarious objectives in mind.
You would think that an alien who would run our borders and subject his (her) children to the risks associated with that illegal act would be responsible for endangering the safety of a child, but this is the immigration issue where the con is on!
The use of the term "DREAM Act" conjured images of the "American Dream," a dream I might add, that is all but gone for the great majority of the citizens of our nation, where for the first time, the children of our citizens have reduced expectations of success and standards of living.  Additionally, most of us have a "soft spot" in our hearts for youngsters who are diligent students and want to succeed.
The con is on!
The DREAM Act had two versions- the version that the House of Representatives had come up with and the Senate version.  The House version would have enabled aliens to participate in the DREAM Act if they had not attained the age of 35 by the time the bill was passed.  The Senate version had no maximum age!  So much for "young immigrants" who are actually illegal aliens!
The con is on!
The DREAM Act also had a waiver clause that would enable the government to, at its discretion, ignore factors that would otherwise disqualify an alien from participating in this program- it must be presumed that the age factor might well have been something that could be overlooked because, according to the bill, "family unity" was one of the primary concerns of this bill.
The con is on!
The DREAM Act would not only provide a pathway to United States citizenship to the aliens that would be purportedly helped by this legislative train wreck, but the families of these aliens would be able to also be placed on a pathway to United States citizenship- this would include the mothers and fathers of these illegal aliens along with the siblings of these illegal aliens!
The con is on!
No one really has any idea as to how many hundreds of thousands of illegal aliens would seek to avail themselves and ultimately their families, of this opportunity to be rewarded for violating our nation's borders and immigration laws.  Consequently, no one has any idea, whatsoever, as to how many illegal aliens altogether would be placed on the pathway to United States citizenship!
The con is on!
The DREAM Act was attached to a funding bill for the military- what in blazes does the "DREAM Act" have to do with funding our military?
The con is on!
How many newspapers and television news broadcasts ignored all of the facts I have noted above and simply depicted the DREAM Act as legislation that would assist "young immigrants?"
My dad used to use a wonderful expression, "Fool me once, shame on you:  fool me twice, shame on me!"
By now most Americans know how they have been played by dishonest politicians and by journalist who have sold out to corporate interests.  This is not about picking our pockets but about leaving our nation and our citizens destitute!  This is about betraying the trust of the American citizens and jeopardizing the security of our nation and the safety of our citizens as well!
Here is a news flash to our elected "representatives"  We the People are on to you!
Go home!  Hopefully after this Congressional term is over, you will be joining the millions of unemployed Americans, who lost their jobs because of you, on the unemployment line!